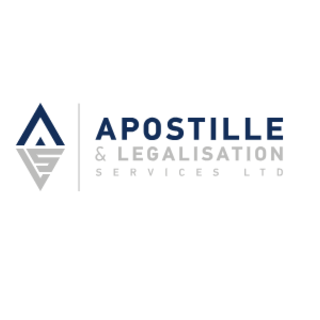 Apostilles, also referred to as Hague Apostilles, are official certificates issued in the UK by the Foreign, Commonwealth and Development Office certifying or attesting a document for use in another nation in accordance with the 1961 Hague Apostille Convention. The Apostille, a streamlined legalization process, certifies or attests the Solicitor's signature, the Notary Public's signature and seal, or a signature or seal from a UK government official or department, including the Court ,  Criminal Records Office, Medical Practitioner, General Register Office, or Ministers of Religion Church of England.
The countries that have ratified the 1961 Hague Convention  have made the decision to forgo the laborious legalization process through foreign consulates and embassies and only accept documents with an Apostille as authentic for use in another Signatory nation. UK Apostille Stamp are issued by the Foreign, Commonwealth and Development Office Legalization Office in the UK, the Notary Public Offices in Brazil, and the Prefectures of each Province. In the majority of other foreign nations, the Ministry of Foreign Affairs is in charge of granting the Apostille.
Without additional certification or legalization by the closest Embassy or Consulate of the country of record in the United Kingdom, an Apostille certification enables a notarized or certified document to be recognized in the country of intended usage. Public papers generated in one Convention country but utilized in another will no longer require diplomatic and consular legalization, according to the Convention.
Why choose us
Any other Convention country must accept documents issued in a Convention country and confirmed by a Convention Apostille without further authentication or legalization. This commitment, which one country owes to another party to the Convention by such recognition, has been made known to the courts and authorities. Our nations are not allowed to place a certification over the Convention Apostille, despite the fact that some foreign consulates still do so.