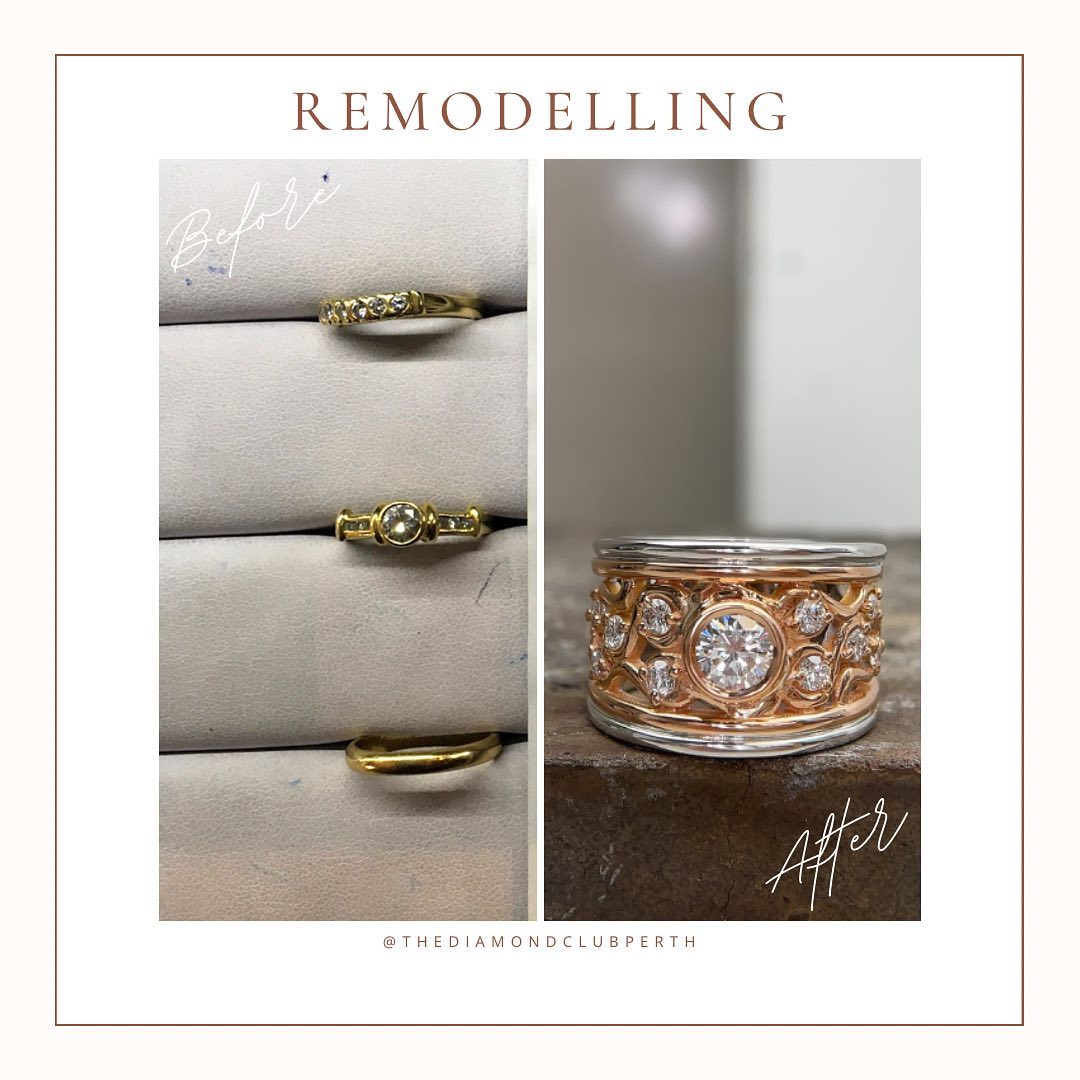 A change in circumstances may have prompted you to consider updating your jewelry collection, or perhaps you have inherited a family treasure that you don't particularly enjoy.
Our remodelling old jewellery is the best choice if you no longer want to wear a piece of jewellery as it now is and instead wants to create something fashionable and wearable. Reusing the materials, resetting a gemstone, or drawing inspiration from the essence of the original pieces are all options. With the same sentimental value, we can help you remodel your jewellery.
Unworn family heirloom jewellery can be transformed into something new through remodelling. Whether it's an heirloom that doesn't fit your style or an item that has been shattered and sitting in your jewellery box for years, we can work with you to design and produce a brand-new piece of jewellery that fits your style while also preserving the sentimentality of the original piece.
Our advanced technique in remodelling old jewellery
Gemstones and precious metals may typically be recycled, along with additional stones and metal if necessary. For a basic melt and remake utilising your used gold, the final design will determine any work including jewels and more advanced techniques.
With a unique insight, you can transform an antique or heritage piece of jewellery into your ideal piece of jewellery. In this area of remaking or rebuilding vintage jewellery, we offer a service with a lot of experience. When meeting to discuss remodelling heritage or vintage jewellery, trust is one of the most crucial factors, as we are aware.
As these are your things that you wish to bring back to life, our design recommendations will always be in your best interests. When we create a new piece for you, we also like to include you in the entire design process because we wouldn't have it any other way.