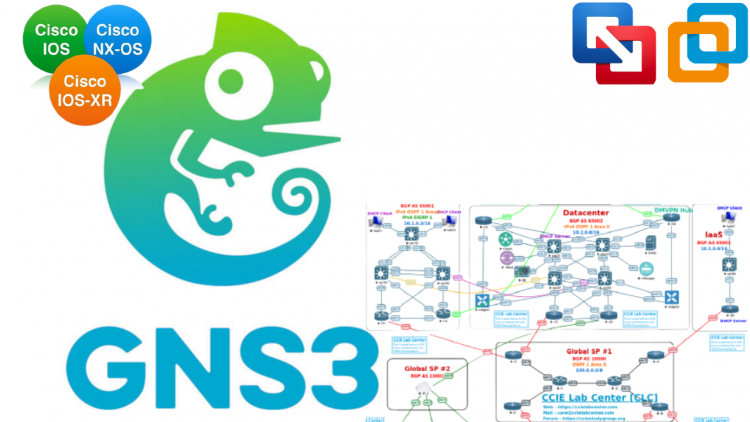 The industry benchmark for networking tests is the Cisco CCNA. Engineers with the CCNA certification can design, build, and troubleshoot small to medium-sized networks for businesses. Your hands-on configuration and troubleshooting abilities will account for about 50% of your exam score. The only way to learn crucial IOS commands, configuration procedures, troubleshooting techniques, and debugs is through ccna labs with solutions.
In order to pass and succeed in your job as a Cisco engineer, there are professionals who will take you by the hand and demonstrate how to configure everything you need to know. Discover all the practical advice and techniques used by professionals to set up Cisco routers and switches fast and correctly.
Configurations of CCNA lab
Each lab includes configurations and a solution so that you can observe how we address the problem. You will have configured more services and protocols by the end of the course than the majority of Cisco engineers do in five years. With Cisco Packet Tracer 8.2, we can design networks with virtually infinite numbers of devices, practice troubleshooting, and prepare for the CCNATM and CCNPTM certification exams without having to invest in actual CiscoTM routers or switches. To the extent necessary by the current Cisco CCNA curriculum, cisco Packet Tracer includes a variety of simulated routing & switching protocols with STP, HSRP, RIP, OSPF, EIGRP, and BGP as well as application layer protocols like HTTP, DNS,… to simulate network traffic.
Additionally, it has security tools with ASA 5505 and 5506-X firewalls, Cisco IOS 15 with license features, wireless capabilities with WLC, and an SDN controller.
In addition to a new SDN network controller and API programming features that can be accessible from the host PC using real-world programming tools, Packet Tracer 8.2 is a maintenance update of the Packet Tracer 8.x series.